Alright, it is July 30th, 2017 which means today is Christopher Nolan's 48th birthday!
I have had a really good time watching and reviewing each of his films and I hope you've enjoyed reading them also.
I think it's safe to say that Christopher Nolan is a gift to cinema and the movie world would be way duller without him.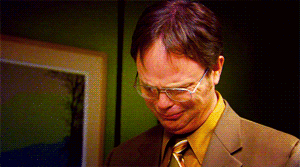 I mean, who would have made epic films of space travel and family that you can watch with your friends?
Who would have created such a beautifully filmed movie full of different levels of thought and unpredictability?
Without Nolan, how would we have seen the pledge, turn and prestige of the best superhero yet?
Without Christopher Nolan, who could have brought the actual pledge, turn and prestige of a magic trick onto the big screen in such a brilliant way?
Who could have turned Al Pacino into such a convincing homicide detective and covered his human story to the same level?
Could anyone have hoped to tell a layered story of a man with amnesia in such an appropriately disorienting way?
Is it possible that anyone could have told such a compelling story about a man breaking into other people's houses?
I think not, and for that reason, I am so happy that Christopher Nolan, my favorite director is around to accomplish those tasks for us.
I think I speak for all movie lovers when I thank him for all he's done and wish him a happy birthday!