Life Update Time!
I have huge news that I completely ecstatic about...ready? READY???
So you know how I did that post about playing melodic minors? Well I explained in that post that I was working on a melodic minor scale for a big audition I had coming up. Auditions were last Friday, and I was really stressed out about it.
My initial thoughts after finishing were, "whew, glad that's over!" and "I don't think I'll get in."
HOWEVER
Results came in yesterday, and somehow I auditioned into my school's top orchestra! I was honestly really surprised, but I am super happy about it!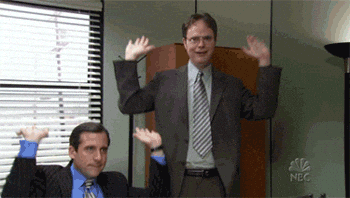 This top orchestra is so professional and I've wanted to be a part of it ever since I saw my first orchestra concert (when I was a baby...XD) The girls get to wear these gorgeous floor length gowns and the guys wear the handsomest tuxedos.
My school has a really strong performing arts program and recently this particular orchestra has really gotten super good, and my jaw was practically dropped the whole time I was listening to them at their last concert. They have a few members who have national recognition, particularly a couple of cellists who have so many awards. I am so honored that I'll get to play with them next school year!
There are two minor downsides to moving up a) I'm going to be separated from some of my other orchestra friends who didn't get in and b) things are going to be really hard! Next year I'm slated to take two AP classes (the rest HP) and now I will have all this orchestra music to learn! I love a good challenge though.
And getting into this orchestra has really boosted my confidence, and I feel a lot better about auditioning for pit orchestra for my school's fall musical.
So yeah, I am really super pumped about this recent accomplishment, and I have more good news!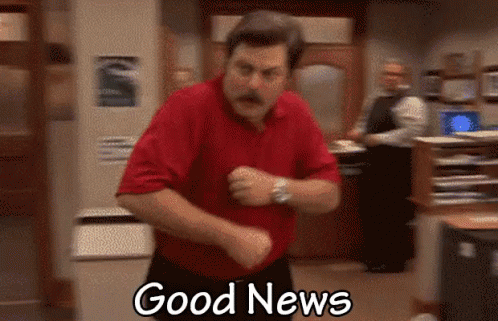 The A string on my violin wore out from too much use! Yay! That's a good thing because even though strings are easy to change, it's one more thing about my instrument we have to fix and add that to a couple other problems my violin has been having, and combine that with my recent accomplishment, I think that I may be on my way to getting to upgrade my violin model!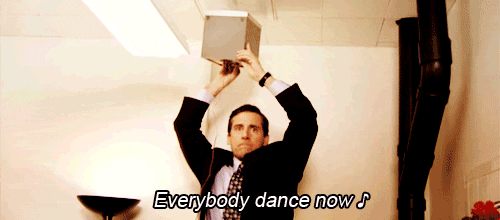 Other news...
So we're now in the Triduum, which is pretty much the best time of the liturgical year. The Holy Thursday mass is definitely my favorite of the year. I play violin with my church's choir every Sunday, and they brought in some other musicians for the Triduum and things are sounding really awesome. So exciting!
My sister is due May 31st, so we threw her a baby shower which she loved. We played this game where you pin a clothes pin to your shirt and if you hear anyone utter the word "baby" at any time during the party you get to take their clothespin for yourself. I became the reigning champion of this game, so I was pretty happy with that.
My other sister's fiance is going to have his rite of initiation into the Catholic Church at the Easter Vigil this Saturday and I am so happy for him! He's really been studying a lot of theology through RCIA and he read the entire catechism over Lent! We're travelling up to where they live tomorrow so we can witness his confirmation and first communion.
Track is going pretty well. I cut two whole seconds off my 200 m dash at the last meet. I had to run with the Varsity girls and I think that going with people that were so good really pushed me to do my best.
Projects I'm working on:
Violin - Theme from Schindler's List and Concert Repitoire (La Dance Petite by Debussy, Serenade for Strings by Tchaikovsky, and Recuerdos de la Alhambra by Francisco Tarrega) and of course lots of three octave scales and misc. vibrato and technique stuff
Piano - First Step (the crazy Interstellar arrangement), Pie Jesu, Kiss the Rain, and others sporadically
Writing - Short story for my creative writing class that I'll post here if it gets once it's done and my journal of course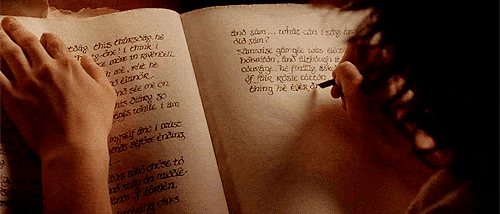 Stuff I'm into:
Walking to the library with podcasts--it's that time of year again!
Anna Karenina--I'm about a hundred pages in and it is super well written IMO.
This quote: "Art is never finished, only abandoned." -Leonardo da Vinci
Looking to le future:
I wanna try out for the musical in the fall, probably for pit orchestra but maybe for stage performance as well.
I wanna get all my three octave scales down over the summer.
I want to try academic decathlon this school year--you know, just to add more stress haha.
Gotta get some quartet music (and a viola player for that matter...)
I hope that things on your end have been going well, and know that I pray for all my readers! Keep on keeping on, and remember: petit a petit, l'oiseau fait son nid.