Finished!
Guess what? Guess what??
I finished!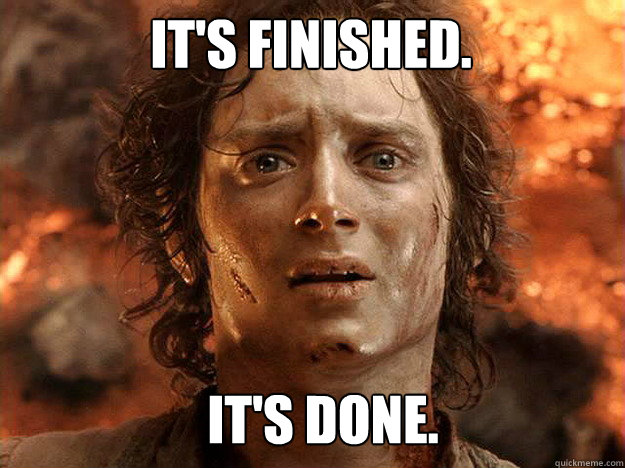 This is the second consecutive book marathon I've completed, and I'm pretty excited.
I am sorry I didn't post yesterday, but I had to read all of The Return of the King between today and yesterday. I had a lot of downtime luckily between my tennis match yesterday which gave me lots of time to read.
I dearly hope you've had a productive book marathon, even if you didn't finish. What really matters is enjoying the books and being inspired to read them.
Tomorrow is a very special day--can you guess what it is? I'all give you a hint: I made a special batch of lembas just for the occasion. Check back what was happening on the blog this time last year if you're stuck! Can you guess?
Congratulations Ellen Gianni for answering the last trivia question perfectly. Hats off to you, Elf-friend. Also, I want to thank everyone for the outstanding participation the other day--it really made my day to see all your thoughtful and enthusiastic comments.
I've had a fantastic time marathoning with all of you--it's certainly been a journey. And now, as Sam says, "Well, I'm back."