Pronouncing names incorrectly
Trying to assign allegorical themes to the story
Frodo and Sam slash fan-fiction (just stop, please)
Trying to make Arwen a warrior
Turning Eowyn into a twisted feminist figure (see the
post
)
Running out of arrows
Going on a road trip but forgetting to bring your books along
Working on an art project without your copy of the soundtrack
Being unable to figure out how Legolas braids his hair so beautifully
Having a hard time holding your paperback version of The Lord of the Rings open as you try to type a quote
Faramir's change from the book (nice and humble) to the movie (takes the Ring!!)
Calling Lord of the Rings a trilogy
Calling Ents "tree-people" (no, they're Ents; "shepherds of the forest" if you need another name for them, but they are not "tree-people")
Depending on what kind of fan you are, that scene where Legolas gets on the horse (because physics is different in Middle-earth apparently)
Again, it varies, but this shot bothers some fans.
reprog.wordpress.com
The fact that the movies portrayed Gandalf as having a really good grip on the bridge of Khazad-dum before he fell--if it was really that good of a grip, couldn't Aragorn or someone have just pulled him up? Really, either have him fall dramatically, or have someone go pick him up! You can't have it both ways.
The fact that "Dagorlad" is spelled wrong on Faramir's map in The Two Towers movie (on the map it actually says "Dagorland")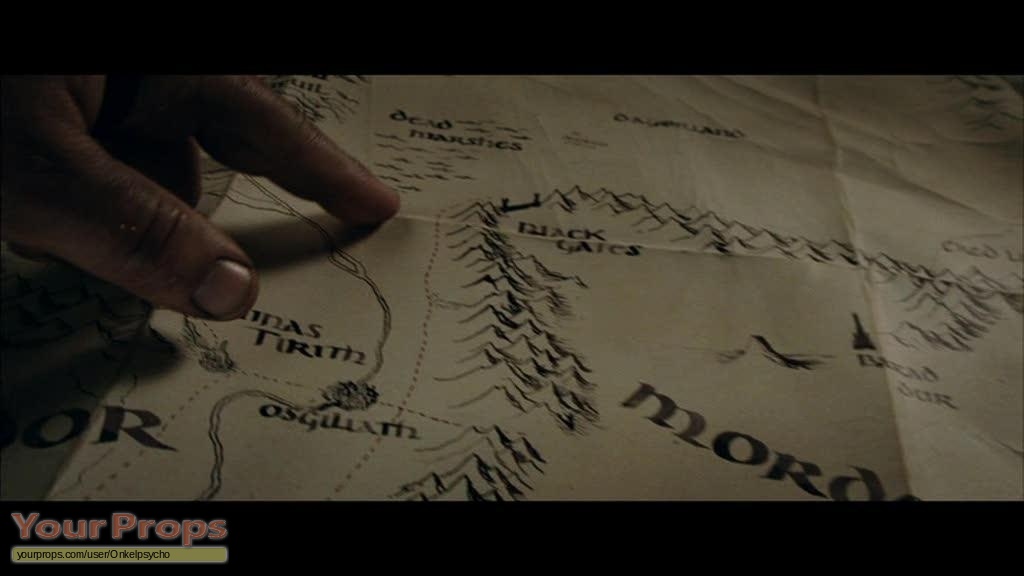 When people call The Two Towers "The Twin Towers". No people; one is a highly popular fantasy book, the other was a terrible tragedy in the U.S.
All the near-death-but-we-all-know-that-character-doesn't-die moments from the movies.
When whiny bloggers complain about relatively inconsequential pet peeves (like what's happening right now ;)
What bothers you about The Lord of the Rings or about other people and what they say about LOTR? Do you have any unbearable pet-peeves?